The XRP Myth Buster collection is available on xMart, which is an NFT marketplace running on the XRP Ledger.
To mint an XRP Myth Buster NFT, you will need an XMB token. One token per one NFT.
You can get the XMB token in airdrops and giveaways.
The NFTs are distributed via the XMB token that is used to mint them. If you don't use your XMB token to mint the NFT within one week of getting it, XRP Myth Buster reserves the right to let somebody else do it. Thus your token might become useless if you don't use it within one week.
Set up your wallet
To be able to receive your XMB token, you need an XRP account.
Set up your wallet with Xumm and fund your account with at least 13 XRP. Buy your XRP on an exchange like Bitstamp or Uphold.
Set up your XMB trust line by clicking on this link and confirming it in your Xumm wallet.
Now you are ready to get your XMB token.
How to mint the NFTs with the XMB token
When you get your XMB token, you have to use it in the xMart spinner to mint your NFT.
Sign in on xMart with your Xumm wallet (top right corner).
Swap your XMB token for a spin (see picture below).
Spin to win (=mint).
Wait for a minute and a task will appear on xMart. You have to complete the task – confirm the mint in your wallet.
Now you can view the NFT in your Xumm wallet, click the middle blue button and use the Peerkat NFT viewer xApp.
You can now remove the XMB trust line from your XRP account, you no longer need it.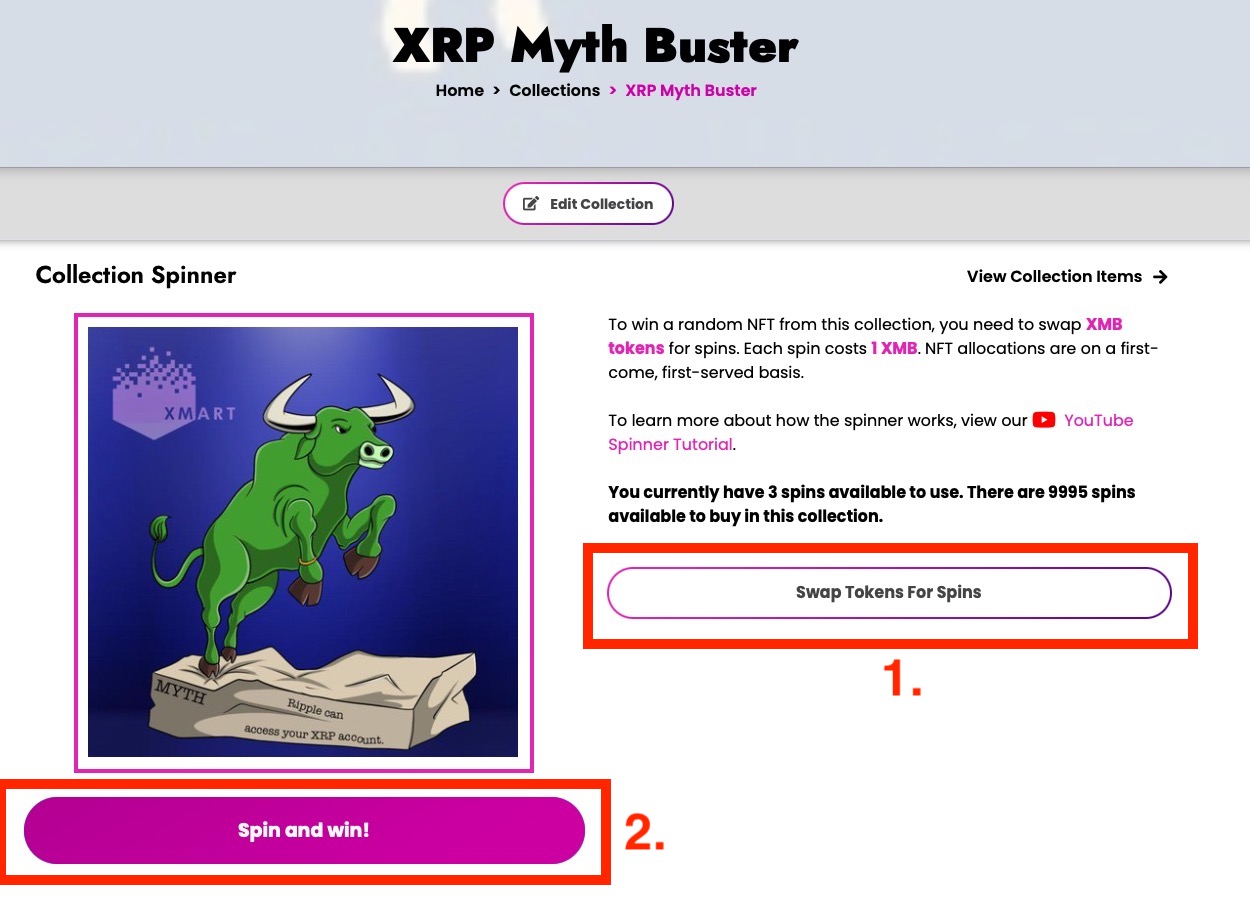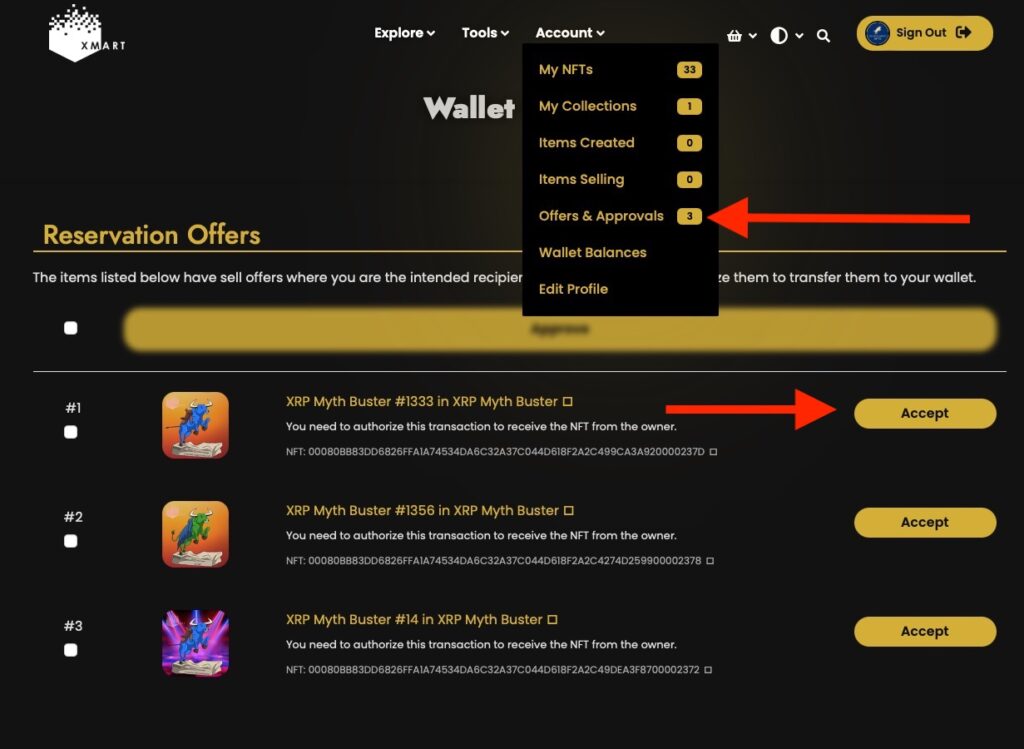 Buying an XRP Myth Buster NFT
If you did not get any XMB token and you still want an XRP Myth Buster NFT, you can buy it from people who sell it.
Just go to xMart and sort the collection based on the price. Then you can purchase your desired NFT and pay with XRP. In that case you don't the XMB token and the trust line.