XRP Myth Buster NFTs distribution status
How to get your NFT
For announcements of giveaways, follow XRP Myth Buster on Twitter.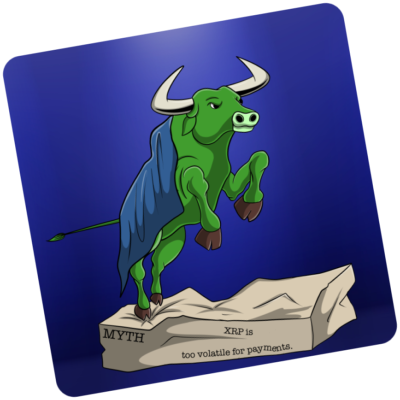 Giveaways
On a regular basis, XRP Myth Buster will announce NFT giveaways on Twitter. Every giveaway will have its rules announced in the corresponding tweet.
Buy an XRP Myth Buster NFT
The other possibility to get an XRP Myth Buster NFT, is to buy it on an NFT marketplace. You can do it for example on:
You will need a Xumm wallet with an active XRP account. Download the wallet to your phone, launch it and follow the instructions to set up an XRP wallet, and then load it with XRP. 10 XRP is needed to activate the account, then 2 XRP as a reserve to hold NFTs and 1 XRP to cover transaction fees (one transaction costs just about 0.00002 XRP). Then you need XRP to pay the price of the NFT you want to buy.
So you need 13 XRP as a minimum to be have the wallet ready for NFTs, plus the amount of XRP you want to spend.
Airdrops
Airdrops are done, the XMB token is useless. If you have any XMB in your wallet, you can burn it by sending it to rnSm4WbbgCDp1dzJd7drqWkYSnsQTHgySh.